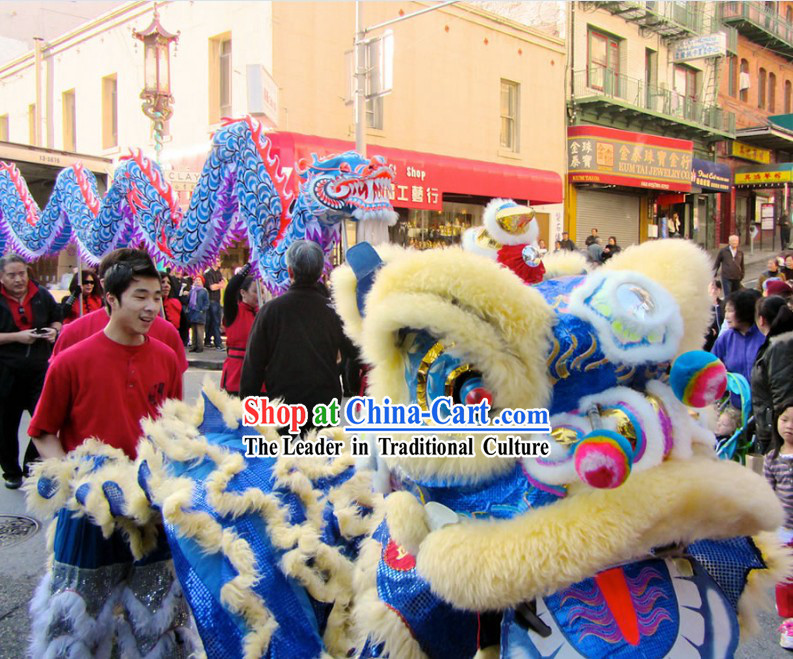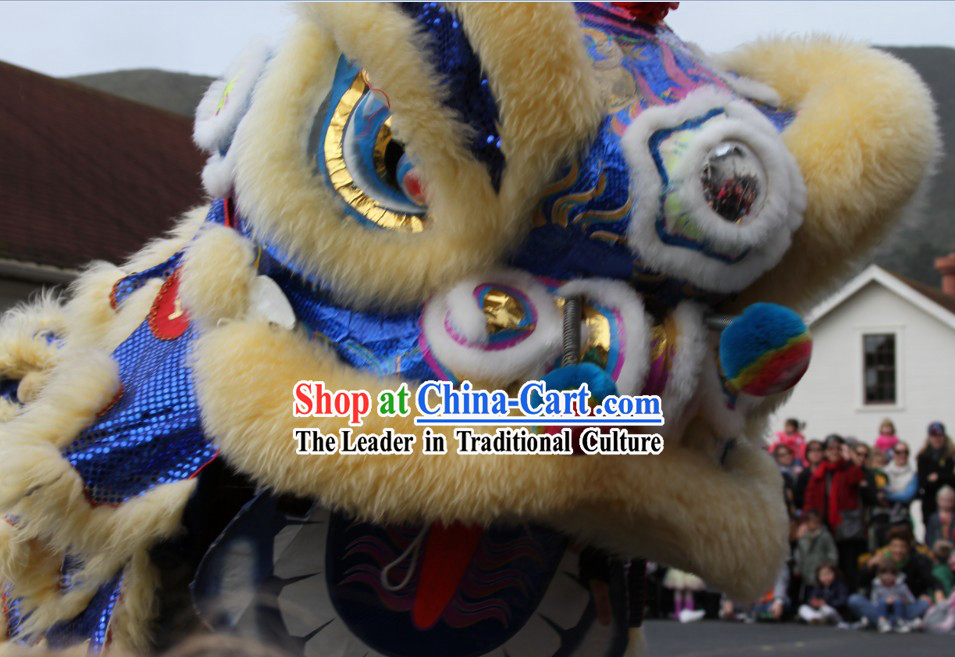 Delivery: 1-17 days FREE worldwide shipping

Lion dancing costume Size: Size 3 which suits most adults (Size 1, 2, 4 are also in stock. Feel free to leave us a note about the size number you need when you order)

Material: Top 100% natural long wool, high quality durable traditional fabrics and materials

Dragon dancing costume size: Standard competition size for 9-10 people

Material: Handmade Pure silk framework, natural wool and durable fabric

Handicraft: Handmade by the finest traditional craftsmen of this workshop.

Uses: Happy festival celebration, wedding, business opening, competition, display, decoration, collection, parade and stage performance.

This complete set of lion dancing costumes include all parts already. Besides, here are extra FREE gifts:
1. Lion dancing Performance Instruction DVD
2. Lion dancing Accompany Music CD
3. Traditional Silk Red Scroll which values $100:




4. Two sets of costumes for the leading dancingrs

Be customized with Your Own Logo Design Free: if you want the traditional craftsmen to Tailor-made your name or several words on the lion or dragon, feel free to leave us a message on the order form. This Custom-made service is free and it takes 1-2 days to Tailor-made.